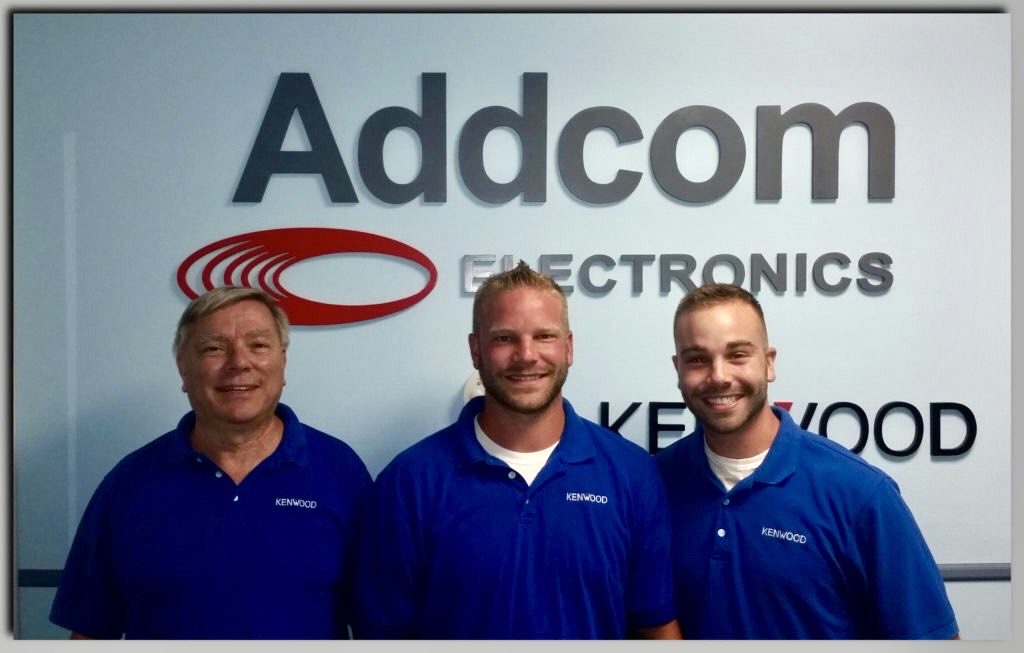 Addcom Electronics is a locally owned and operated company that has been in the wireless communications business for over thirty years.
We sell, service, and lease pagers, two-way mobiles, handheld portable radios, and "GPS" with vehicle-tracking systems. Addcom also designs and installs specialty applications such as wireless interfaces to "pull cord" devices for the nursing/healthcare industry and monitoring of building facility systems.
We provide services to industrial entities, municipalities, and transportation companies. We offer wide-area coverage for UHF/VHF band, Conventional, and LTR systems if you're looking for repeater airtime. Our systems are capable of "Fleetsync" messaging ID.

We are application people; if you give us a challenge, we will do our best to solve it with the goal of complete customer satisfaction along with being cost-effective. Our infrastructure and transmitters are located throughout New York State. We have a full-service repair facility at our North Syracuse location.
24 HR SERVICE!